NCB 's Services at a glance
News & Events






Steps for Online Payment through SB Collect

Read More
Important Links
Brochure PDF
Centre for Quality Management, Standards & Calibration Services (CQC)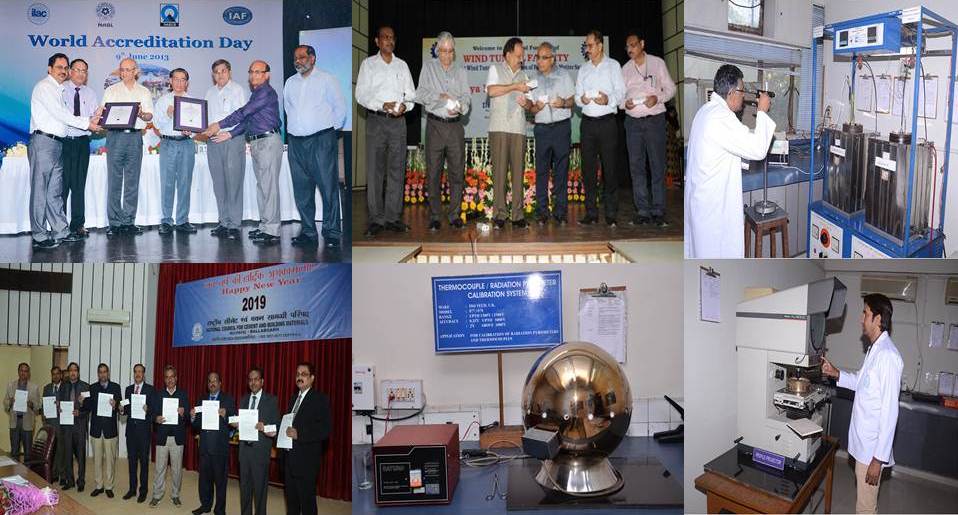 Centre for Quality Management, Standards & Calibration Services
NCB's centre for Quality Management, Standards and Calibration Services (CQC) serves industry's quality assurance needs through four programmes:
Standard Reference Materials (SRM)
Certified Reference Materials, having known physical and chemical properties / composition, are required for calibration of analytical equipment, validation of testing procedures and optimizing the development and standardization of analytical techniques. NCB has developed CRMs under its continuous programmed projects and so far more than 68 CRMs have been developed.
12 nos. of Bhartiya Nirdeshak Dravyas (BNDs), the Indian Certified Reference Materials (CRMs) have been developed and these BNDs derive their traceability to SI units from CSIR-National Physical Laboratory (NPL), India, the custodian of national standards in India. BNDs would play key role in maintaining the quality infrastructure of the economy through testing and calibration with precise measurements traceable to SI units and also for evaluating proficiency of analysts, evaluating/comparing various test methods and calibration of equipment. The availability SI traceable BNDs will give a boost to "Make in India" programme and harmonize the quality infrastructure of the country.
Calibration Laboratory Services (CLS)
The centre provides world class calibration services traceable to National / International Standards with measurement uncertainties as per ISO/IEC 17025 and NABL 141 guidelines in various fields of force, temperature, mass & volume, dimension, pressure and RPM. The calibration laboratory also follows the dynamic Quality System Accredited as per ISO/IEC 17025 by National Accreditation Board for Testing and Calibration Laboratories (NABL). The Centre is committed for providing Quality and Timely Service and ensuring Total Customer Satisfaction.
Inter-laboratory Services (ILS)
Proficiency Testing (PT) schemes are conducted through Inter-laboratory Services (ILS) programme in accordance with ISO/IEC 17043:2010. Introduction of ISO 17043:2010, which lays down the requirements for proficiency testing providers, has galvanized the testing and calibration laboratories in all sectors to look for accredited PT providers. It is a matter of pride that National Council for Cement and Building Materials (NCB) has become the first NABL accredited PT provider in the country, in accordance with ISO 17043:2010. The program also organizes corporate group specific proficiency testing schemes.
Ongoing PT Schemes



TOTAL QUALITY MANAGEMENT (TQM)

The programme provides consultancy services to various laboratories/industries in the following areas:

Laboratory Assessment and Proficiency Improvement services for testing laboratories.
Conducting training workshops on ISO-9001 and ISO-17025 quality management systems.
Quality Monitoring Service for input, process and output control and Quality Assurance in cement plants.
Assistance in NABL accreditation of laboratories.
Assessment of the Quality Assurance System in cement plants.
Application of TQM tools and techniques for Quality Improvement.

For further details please contact:

Head of Centre

Centre for Quality Management, Standards & Calibration Services

National Council for Cement and Building Materials

34 Km Stone, Delhi-Mathura Road (NH-2), Ballabgarh-121 004, Haryana, INDIA

Phone (Direct):+91-129-2666639 (D), 2666703 / 04 / 05

Board:+91-129-2666600 (EPABX)

E-mail: cqcb@ncbindia.com