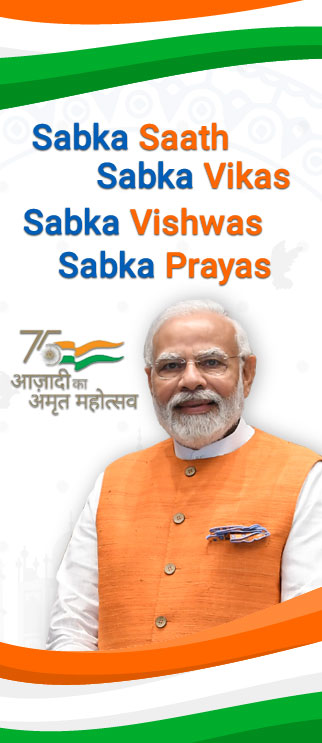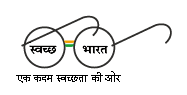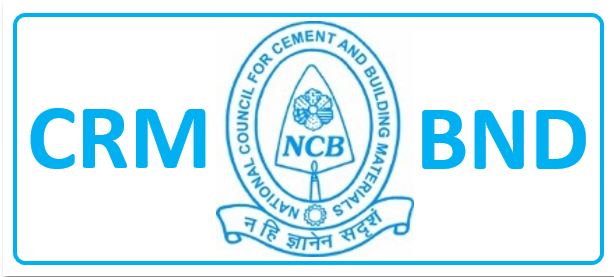 Centre for Construction Development and Research

Important Projects Completed (Recently)
Sl. No.
Title
1
Performance Evaluation of M40, M60 & M80 Grade High Performance Fibre Reinforced Concrete for Performance Improvement of Concrete Structures
2
Development of Alternatives to Natural Sand for use in Concrete Masonry/Plaster
3
Development of Guidelines for Design of High Performance Concrete Mixes for long Service Life using latest available Ultrafines and Admixtures
4
Development of Design Parameters for High Strength Concrete
5
Development of Methods for Service Life Design of Concrete Structures
6
Effectiveness of Different Repair Systems for repair of Corrosion Damaged Structures
7
Cost Effective Technology for Low Traffic Volume Concrete Roads
8
Development of Accelerated Mix Design Method for Concrete using PPC or Fly Ash with OPC
9
Development of Geopolymer Concrete for Application in Pavements and Precast Concrete Construction
10
Development of Ultra High Performance Concrete (UHPC) – Including use of Nano Technology for UHPC
11
Enhancing the Utilization of Construction & Demolition Waste and Other Waste Based Aggregates in Concrete Structures and Pavements
12
Effect of Supplementary Cementitious Material (SCM'S) (Single and Multi Blends) on Service Life of Concrete Structures-Including Studies to Improve Green Cements to Meet Durability/Service Life Requirements
13
Model Low Cost Housing Sustainable Technology For Mass EWS & LIG/MIG Housing Schemes Using Precast/Prefab Systems with Emphasis on Maximization of Waste Based Materials
14
Experimental Study on Shear and Compression Design of High Strength Concrete Including Effect of Fibre on Enhanced Durability and Fire Resistance
Other Sponsored Projects
Sl. No.
Title
Name of Sponsor
1
Third Party Quality Assurance/Audit for Work of "C/o Multilevel Parking cum commercial Complex Building at Krishna Nagar in Ward No. 229 Shah-S Zone"
Executive Engineer (Pr-I) Shah-S, East Delhi Municipal Corporation, Krishna Nagar, Delhi
2
Condition assessment and Recommendation on Repair & Restoration/ Strengthening measures of various RCC Structures at NTPC Kahalgaon, Stage-I,
NTPC Limited, Kahalgaon Super Thermal Power Project, Kahalgaon, Bhagalpur, Bihar
3
Third Party Quality Assurance / Audit for Work of "Construction of Academic Block for 2nd Campus of North Orissa University, Baripada at Suleikhamar in the District of Keonjhar".
The Division Head, Jajpur Division, Odisha Industrial Infrastructure Development Corporation, OIIDC, Jajpur, Odisha
4
Third party Quality Assurance for Construction of Skill Development Centre and Hostel Blocks at Chellakere campus, District-Chitradurga, Karnataka.
Executive Engineer, Central Public Works Department, IISC Challakere, Karnataka
5
Third Party Quality Assurance/Audit for the work of Re-Development of North Avenue & South Avenue MP's House, New Delhi – Construction of 36 Duplex MP's House in North Avenue (Phase-I)
Central Public Works Department, NDPD Division-II, New Delhi
6
Condition Assessment of RCC members using Non Destructive Evaluation Technique and Providing repair/restoration measures for Old Emergency Building at Dr. Ram Manohar Lohia Hospital, New Delhi.
Central Public Works Department, Dr. Ram Manohar Lohia Hospital Division, New Delhi
7
Studies for Preparation of Specifications and Guidelines for use of Coal based Bottom Ash as Replacement of Fine Aggregate in Concrete
NPTC Limited (NETRA), EOC Noida Office, Sector-24, Noida
8
Study for evaluation of Abrasion resistance and bonding strength of cementitious repair product & systems complying with specifications as per EN-1504-3(R4)
NHPC Limited, D&E Division, NHPC Corporate Office, Sector-33, Faridabad, Haryana
9
Third Party Quality Assurance for the Work of "Design & Construct SC/ST hostel beneficiaries and associated building for NIEPMD with PRECAST TECHNOLOGY at Muttukadu, Chennai (Tamil Nadu).
Executive Engineer, CCD-II Division, Central Public Works Department, Nungambakkam, Chennai
10
Testing of Microfine Ordinary Portland cement i.e. Alccofine 1106, Alccofine 1108, Alccofine 1108KR and Alccofine 1109SS
COUNTO Microfine Products Pvt. Ltd., Velho Building, Panaji, Goa
11
AAR Test using "Accelerated Mortar bar as per ASTM C1260" on Tunnel Excavated Rock for Appurtenant Work (other than Main Structure)
SJVN Limited, Naitwar-Mori Hydro Electric Project, Mori, Distt, Uttarkashi, Uttarakhand
12
Performance Evaluation study on Microfiber in PPC as per IS: 1489(1)-2015
M/s Nuvoco Vistas Corp. Ltd, Bhiwani Cement Plant, Village- Chirya, District- Charkhi- Dadri
13
Condition assessment and recommendations on Remedial Measures of RCC Structure of Over Head Tank (OHT) at Tihar Jail, New Delhi
Assistant Engineer-I, Public Wworks Department, West Building, Sub Division-II, Tihar Jail, New Delhi
14
Water Requirement for PPC Chetak, PPC Perfect Plus & OPC 43 Grade Cement to Make M20 Grade Concrete
Birla Corporation Limited, Chanderia
15
Carbonation Study of PPC, PSC & CC Cement Samples
My Home Industries Pvt. Ltd., Mulakalapalli (V), Yellamanchili (M), Pulaparthy (P), Vizag (Distt), Andhra Pradesh
16
R&D Studies of Fiber Reinforced Concrete (FRC) and Mortar Evaluation for Building Construction Applications
Gujarat State Fertilizers & Chemicals Limited, FertilizerNagar, Vadodara, Gujarat
17
Distress Condition Assessment of RCC Members, Preparation of Bill of Quantities (BOQ)/Specifications/Cost Estimate for Repair items for Repair & Restoration Works of Identified 10 Blocks, Vidyut Vihar Colony, Sarai Kale Khan, New Delhi
Indraprastha Power Generation Co Ltd Pragati Power Station, New Delhi
18
Third Party Quality Audit for the Work of Construction of 7000 Additional Classrooms in Various existing School under Education Zone (M) New Delhi (Priority –I)
Project Manager, Education Maintenance Circle, Public Works Department, New Delhi
19
Third Party Quality Assurance (TPQA) for Construction of 96 B Type Faculty Apartments (3 Block each 32 flats G+8 floor) at IIT Madras at Chennai.
IITM Project Division-I, CPWD, IITM Campus, Chennai
20
Third Party Inspection (TPI) consultancy for Sports Infrastructure Project for Quality Assurance and Inspection of Materials at Construction of Gymnasium at Nadiad and at Construction of Indoor Multipurpose Sports Hall at Vaghodia (Vadodara).
Sports Authority of Gujarat (SAG), Gandhinagar, Gujarat
21
Evaluation of Manufactured Geopolymer Flyash Sand
Concrete Technology Lab, Department of Civil Engineering, Visvesvarya National Institute of Technology, Nagpur
22
Additional Work for Evaluation of Cement and Potential Alkali-Aggregate Reactivity as per ASTM C1293
THDCIL Tehri Dam Project, Bhagirathipuram-Tehri, Uttrakhand
23
Creep Test of Concrete up to 180 days as per ASTM C512
NUVOCO Vistas Corp. Ltd., Formerly Lafarge India Limited, World One Project, Lower Parel, Mumbai
24
Testing of Ground Granulated Blast Furnace Slag (GGBFS)
JSW Cement Limited, JSW Centre, Bandra Kurla Complex, Bandra (East) Mumbai
25
Evaluation of Corrosion Inhibiting Admixture for Fosroc Chemicals (India) Pvt. Ltd.
Fosroc Chemicals (India) Pvt. Ltd., Noida
26
Testing of Master Emaco 580 (Crystalline)
BASF India Limited, Radisson Hotel, Mahipalpur, New Delhi
27
Testing of Crystalline Proofing Compound (M/s Kryton)
Public Works Department, Flyover Project Division F-21, Govt. of Delhi, New Delhi
28
Evaluation of fine aggregate for alkali aggregate reactivity
Devsari Hydroelectric Project, SJVN Limited, Distt Chamoli, Uttrakhand
29
Condition assessment and recommendations on Repair & Restoration/Strengthening Measures of RCC Structures in plant area at NTPC, Faridabad, Haryana
NTPC Ltd., Village-Mujedi, P.O.-Neemka, Faridabad
30
Condition Assessment Studies of Control Room Building at Sub Station, POWERGRID Corporation, Karaikal, Pondicherry
Power Grid Corporation of India, Regional Head Quarter, SR-2, Yallappa V Road, Karnataka, Bangalore
31
Evaluation of Auramix BRI Bipolar – Corrosion Inhibiting Admixture for Fosroc Chemicals (India) Pvt. Ltd. as per G 109
Fosroc Chemicals (India) Pvt. Ltd. Sector-10, Noida (UP)
32
Conduct of trial mix design for High Performance Concrete of M80/A20 and M70/A20 grade of concrete
NHPC Limited, Dam Civil Division Teesta V Power Station, Singtan, East Sikkim
33
Evaluation of Rock Sample for Concrete Construction Works Purpose for Source Approval for M/s Larsen & Toubro Limited
Larsen & Toubro Limited, Panchali Khurd, Meerut Bypass, Meerut
Latest Activities